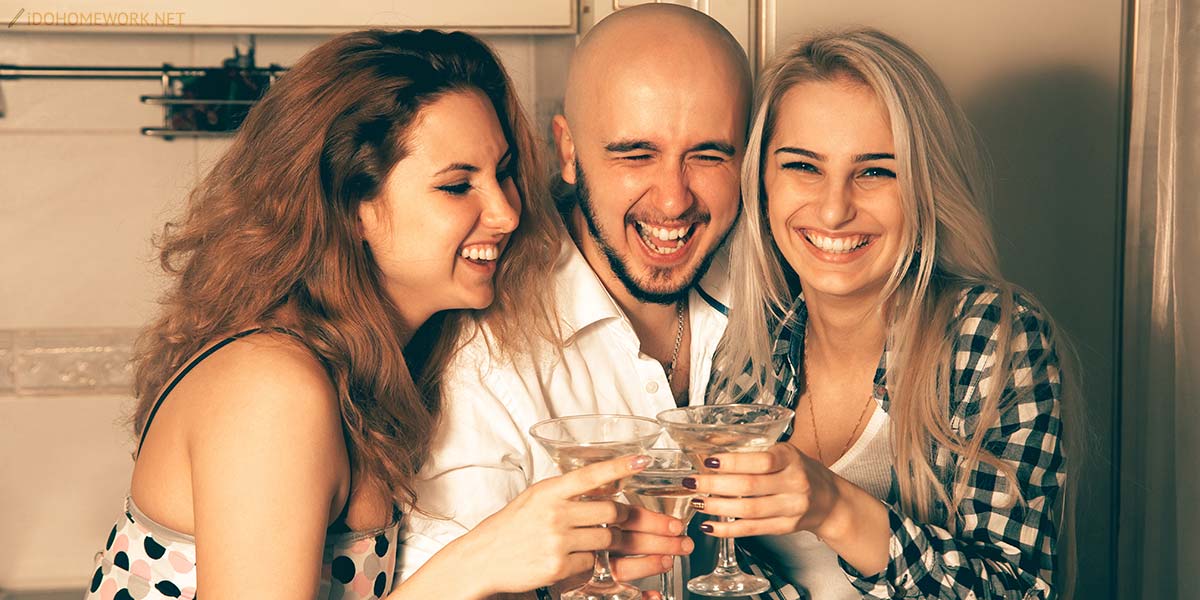 Someone once told that people are much happier while living together. This is probably the reason why living in dorm is that popular among youth. It is also said that you have never actually been a student if you have not lived in a dorm of yours. Daily dorm life can be very different and very bright. One will see students of all kinds: from boring geek covered in books to the king of a day. Daily dorm life does not only consist of educational matters. There are a lot of parties going during a year, literature gatherings, discussion clubs, musical small concerts etc. As one can see, a student will never be bored while living in dorm.
Pros of Living in Dorm
It is always nice to have someone you can talk to. Especially, it is great to be a part of the certain clubs established in accordance with your interests. While living in dorms, you will have all of it. Aside from the people you can share your day at classes with to the ones, whom you can share your emotions with about some book or even an episode of your favorite TV-show. Within the short time, you will have a chance to become a great deal of a person to the students' community, and do not be scared of living through all those years of studying alone. It does not matter whether you are an introvert or the heart of the party, you will still be able to find exactly your people, your soulmates, while living in dorm. The life is not supposed to be boring at universities as you can always find your second home in dorms.
Cons of Living in Dorm
Aside from the joyful moments of living in dorm, one can find their cons there as well. For instance, you will never get away from the noise at dorm. It is inevitable thing. Although there are security marching every floor there, still you may find certain rooms and certain people being noisy all day and all night long. Thus, there is a really tiny chance that at least once you will be able to stay alone or get to sleep without being interrupted by screams or music. For some people, another disadvantage of living in dorm might appear very boring. Taking into consideration that you must stay at dorm at least for some time, like a year, every day you will meet same people, go to the same classes, and even visit the same dining room. In addition, conditions in dorms are quite different in comparison to your home ones. We may get used to the air-conditioner always working, but at dorm, you may even never find it. Certainly, it will not be a problem if the educational institution you are studying at is located in a place with a mild climate. However, considering that you might go to a country or state with hot weather – air-conditioner will be your life-savior.