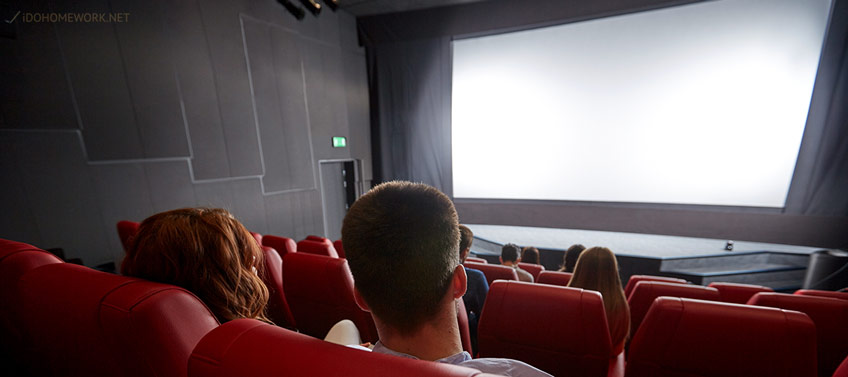 There is probably no person in the whole world who would say that they can't stand watching movies. So pick your favorite one and have a quick look at these writing tips. This home assignment might be one of the most interesting you've ever had, so let's put it right.
Tips for a Successful Film Review
Choose a movie that really touches your mind, feelings and emotions.
Find out more about its director, actors, awards and when it was made.
Plan the structure. Three or four paragraphs will be enough.

In the introduction paragraph, present the general information about the film and who or what it is about.
In the main part, describe its plot briefly. Before you start, make a list of key characters and events.
In the last paragraph, write about your personal impression. What was it that made you share your feelings about the film with other people?
Example of a Good Film Review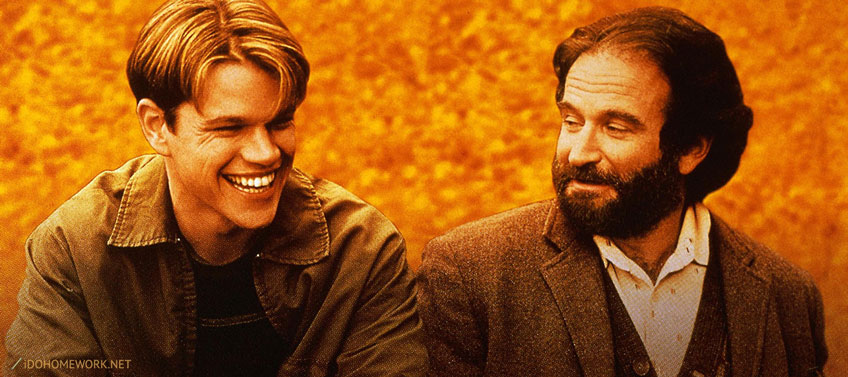 "Good Will Hunting" was released in January 1998 and became a sleeper hit at once. The same year the film won two Oscars (Best Supporting Actor for Robin Williams and Best Writing (Original Screenplay) by Matt Damon and Ben Affleck). Besides, it garners seven more Academy Award nominations and in 1998 the film won Golden Globe Award for Best Screenplay. It is a frank and thought-provoking story of twenty-year-old genius who lives in the Boston slums and cleans the lecture halls and corridors at the Massachusetts Institute of Technology. The guy who learned many things himself and could be somebody more than he chose to be, spends his leisure time drinking beer with friends at cheap local pubs. Nevertheless, he is given the chance to find direction in his life and he decides to take it.
The movie was shot in Canada, but the story is set in the American city of Boston. Every morning Will's (Matt Damon) best friend Chuckie (Ben Affleck) comes to his house, brings him a cup of coffee and drives him to work. However, everything starts to change when one day on the blackboard in the class Professor Gerald Lambeau sees the solution of a complex problem which he took from one of the most difficult algebraic theories and even tried to solve himself, though failed. Professor Lambeau finds out that it was the young janitor who found the right solution to that problem. He helps Will to evade the trial for assailing a man who bullied him in his childhood. The police officer who attempted to break up the fight promises to not to throw the young Will to jail provided that he agrees to study mathematics under Lambeau's supervision and work with a psychotherapist. At first, Will treats everything as a joke. But after he meets Lambeau's friend and a psychology teacher Dr. Sean Maguire (Robin Williams), unconsciously Will begins to open up to him and even tries to change something in his own life. The poor young guy and old experienced professor appear to gradually help each other overcome their fears and solve a much more complicated and ambiguous problem, the choice of a new direction in their lives. After all, Will makes a decision to leave everything, takes the car presented to him by his good old friends and heads for California to find his girlfriend, who left for studying there.
This is a very worldly film. Its success lies, first of all, in the truthfulness of its story and insightful description of complicated human characters. The film manages to depict a sarcastic but not ambitious young man with extraordinary intellect and to reveal his deepest fears and hopes. It shows how a good psychologist tries to hide his own pain and depression. But, in the end, true feelings and real friendship together with self-confidence and a strong wish to change the life help the characters if not to set or achieve their goals but to find a new way to make for them. This story proves that each of us has their own gift and destiny and we should not lose it in our daily routine. This brilliant and memorable film is well-worth seeing.