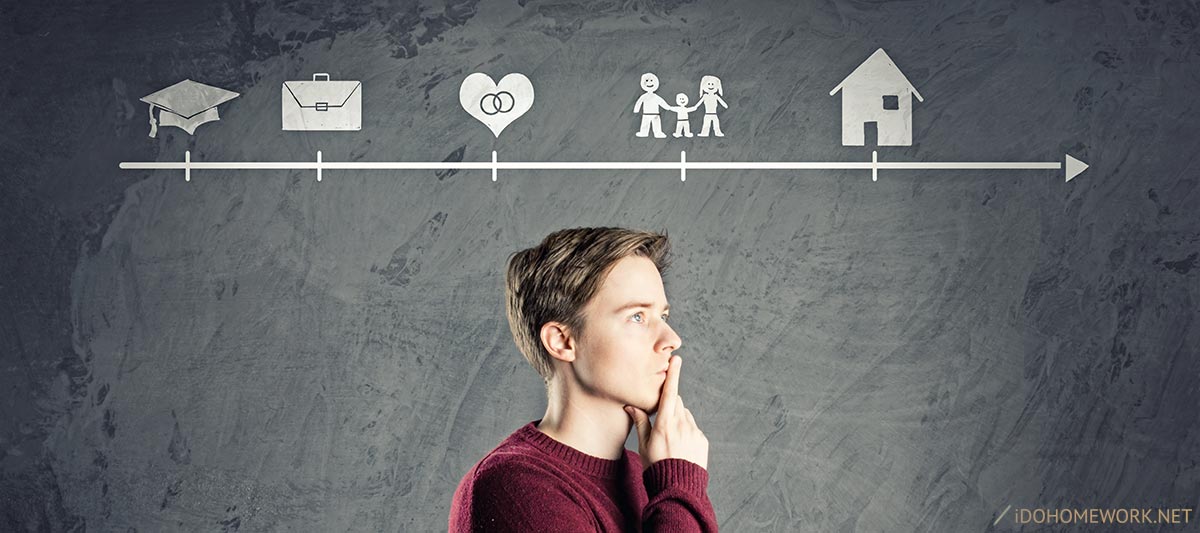 Everybody has hopes for themselves and their future but when it comes to sorting out the future goals, it is very hard to write them down. Why is that? The reason is simple. When we write out our goals on paper, it makes us concretize what is really important to us. Our previously undefined wishes transform into clear purposes, and it motivates us to take actions. That's why we are most likely to reach our goals when we have them sorted out on a piece of paper. But how to do this? Here are some tips:
Structure
As any other essay, this one should begin with an introductive part, have a couple of supportive paragraphs and a logic conclusion. Try to think of your audience; for example, if you have never known these people before, you have to be more demonstrative in your introduction. And vice versa, if the future readers of your essay know you very well, you have to be more open and specific in the main parts of it.
Brainstorm your academic goals
Try to sort out your academic goals, like graduating with a specified major, getting accepted to a particular college or university, and achieving the specific degree. When writing about your academic goals, try to demonstrate the reader how your college achievements will prepare you for your career ambitions. You have to show what you have done and what you will do in future. Don't forget to include the related experiences, the internship programs you have attended, skills that lead you to set the specified goals.
Brainstorm your career goals
In this part, you have to specify how you see your future professional life. Your goals may include getting a job offer by a particular company or holding a concrete position. It could cover 5, 10, or even 15 years of time as surely your career purposes are going to alter. For now, your goal is to get an entry level position, but in 10 years you, most likely, would like to work as a lead specialist. While writing your essay, you should reflect on both short-term and long-term tasks of your career goals.
Be more concrete
Try to avoid using general phrases like 'I want to be successful in future' or 'I want to become a good student'. Always explain your point of view and what 'being successful' means to you. Be careful choosing the words and content of your essay to make it as honest and sincere as you can. Another important thing – don't write any information unrelated to your personal goals and achievements, use only facts that support the purposes of your writing. Do not write things that might deceive your audience just in order to delight their ears. The only thing they really want is to have an ability to see the real you through your writing.
Ask for help
If it's still hard for you to combine all your thoughts into a good piece of writing, ask your close friends or relatives to name a couple of facts about you that they would like to be included in your essay. If you have completed your paper, ask them to reread it and tell whether or not it sounds like you. Follow all the advice carefully and you will definitely get an excellent mark!